Funcționare și monitorizare
Pilz este un furnizor de soluții care oferă produse în domeniile tehnologiei senzorilor, controlului și acționării. În plus, vă vom sprijini cu sisteme de vizualizare și de operare pentru a vă asigura completarea sistemului în conformitate cu standardele.
Avantajele sistemelor noastre de vizualizare și operare
Siguranță pentru utilizatori și mașini datorită timpilor de reacție scurti
Diagnosticarea și vizualizarea proceselor dvs. - vă menține informat în orice moment
Productivitate mai mare datorită perioadelor de oprire mai scurte ale producției
Dispozitive robuste pentru aplicații în mediul industrial
Planificare eficientă a proiectului datorită soluțiilor coordonate și pre-configurate
Soluția adecvată pentru fiecare cerință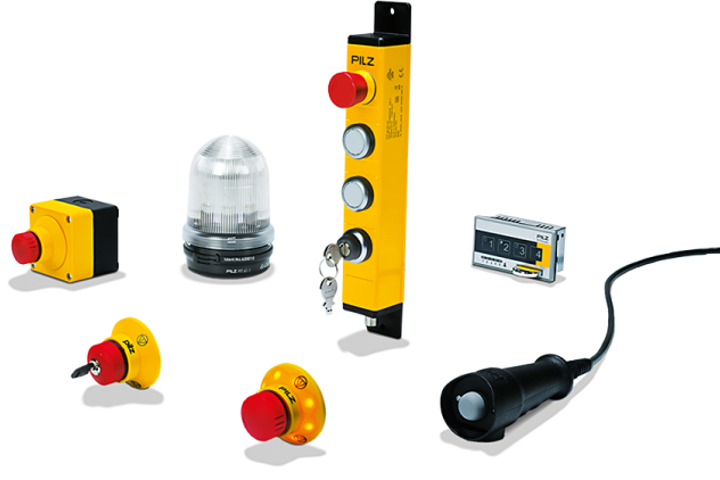 Selection of the correct control and signal devices is a key factor for the safety of man and machine. Pilz control and signal devices are therefore of use in all places that could pose dangerous situations for your staff. They may be used during the commissioning of your system and during regular operation, maintenance or service.
We provide you with an E-STOP button, muting lamps, hand-operated control devices, enabling switch and operating mode selector switch. Our products allow for short reaction times and are therefore a safe component for your application!
Read More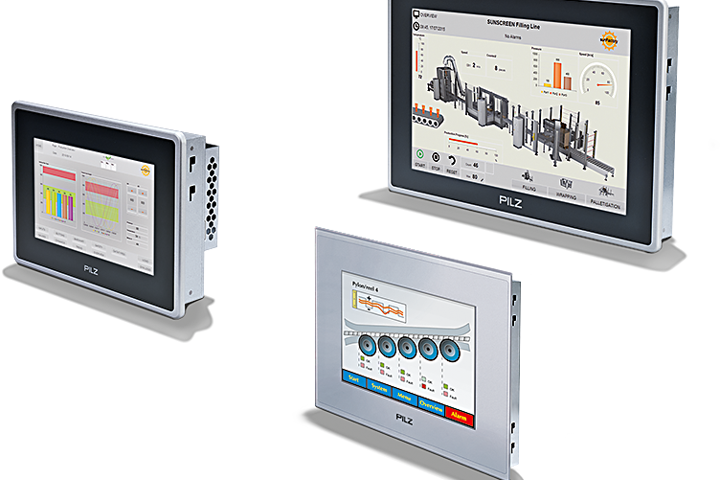 Operator terminals PMI (Pilz Human Machine Interface) are used to operate, monitor and control your technical processes. We can offer you a wide range – from a simple diagnostic unit to an operator terminal for challenging applications. Our compact operator terminals offer maximum functionality. They are easy to integrate into your production and automation system.
Good visualisation and diagnostics also mean shorter downtimes and therefore increased cost effectiveness. When an error occurs, diagnostics on the machinery play a special role. Used in conjunction with Pilz control systems, you get a system that enables rapid troubleshooting when production errors occur.
Do you need comprehensive diagnostic functionalities? Then you should use our diagnostic concept PVIS or the visualisation software PASvisu!
Read More