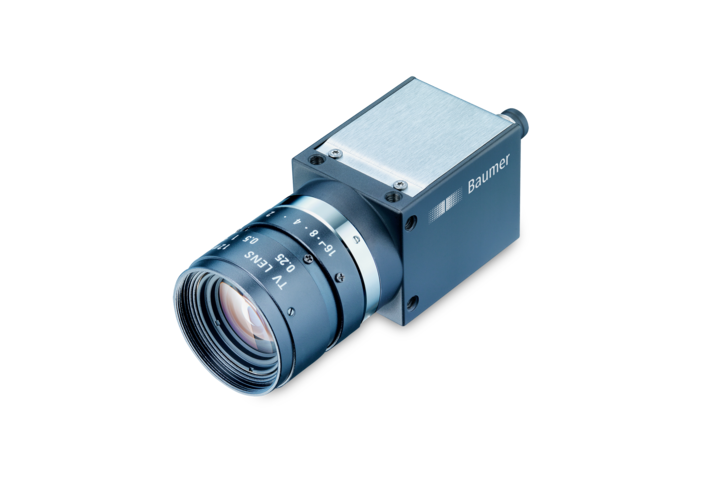 Modern image processing faces the challenge of successfully completing complex inspection tasks at top speed. Choosing to use Baumer vision components is the most important step on the way to a reliable solution.

Our high-performance product portfolio – from cameras to vision sensors – with sensor resolution from VGA up to 48 megapixel, always offer exactly the right components for a wide range of applications.

With our VeriSens vision sensors, complex process control tasks can be managed by utilizing image processing technology without a PC. Thanks to the intuitive configuration interface of the vision sensor integration is both easy and rapid.

Baumer cameras with CMOS or CCD sensors are the core of high-performance image processing solutions. Your investment in process automation is ensured – whether your goal is maximum speed or precise attention to detail. The portfolio contains robust industrial cameras providing up to 891 frames/s or resolutions up to 48 megapixel.
Read More
What distinguishes Baumer Smart Vision sensors as smart solutions is their ease of operation and implementation. The parameterization of the new smart profile sensors takes only a few minutes via an intuitive web interface. Thanks to the integrated smart measurement functions and the easy to learn web interface, the integration does not require extensive image processing know-how. It can easily be adjust to varying inline or offline inspection tasks. With the robot-compatible VeriSens vision sensors, image-based control of collaborating robots from Universal Robots has never been easier. This gives you fast and easy access to Vision Guided Robotics applications.
Read More
Wide range of Vision smart sensors application

Presence check
Position detection
Size checking (angle, lengths, thicknesses, heights, inclination)
Edge detection
Item detection
Position detection and checking
Shape/size recognition
Reading text/codes (OCR/OCV)
Completeness checks
Pick & place